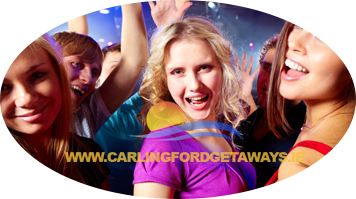 Carlingford Mysterious Pub Crawl
This is an exciting and fun hen party activity where the guests witness a murder and must solve the crime. The twist in the tale is that one of your guests is the murderer!
The mysterious detective Dr. Whodunnit will lead you on a fun filled, hilarious and intriguing adventure.
Murder, mayhem and the party of your lives!
HOW THE HEN PARTY ACTIVITY WORKS:
Our professional actor meets your group in character as Dr. Whodunnit at a pre-booked venue of your choice.
A murder occurs (of the actor of course!!!) But don't worry, he then returns as a detective to explain what's going on and get your investigative juices flowing!
Each of your friends gets a 'character card' outlining who they are for the duration of the game, don't worry no one needs to be Meryl Streep – our actor takes care of that.
One of you is the murderess and your friends have to interview each other throughout the dinner to find out 'who dunnit!'
Along the way at some really nice bars in whichever town you hold your party, you will meet a number of over the top, larger than life characters that assist in your investigation.
In teams, you and your friends have to find out who the murderess is by working out a series of cryptic(ish) clues!
We can run this event all over Ireland- just ask and we can discuss with you!
A bottle of Bubbly for the winning team.
We look after everything!!
You just turn up and enjoy!
Cost – Package varies depending on numbers, please contact us and we'll discuss the option that best suits your needs.
Price includes:
Booking of venues
Bottle of bubbly for the winning team
Customisation of your own personalised bespoke event
Finger food can be arranged from €5 per person