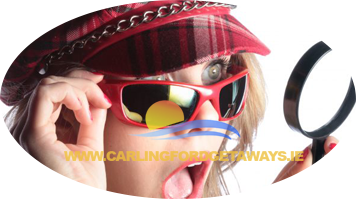 Carlingford Treasure Hunt
Kick start your hen party while sipping cocktails, solving clues and winning prizes!
Our custom made treasure hunts are an exciting way to bring your group together.
Start your party off with a fun filled competition while enjoying a few drinks and a lot of laughs along the way.
Unsure about a hen party idea that will suit your group?
Then this is the event for you!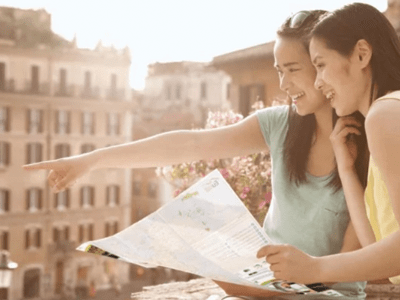 HOW THE HEN PARTY EVENT WORKS:
Your guests are met by our compere, who gets the party underway and outlines how the game is going to work.
You and your friends will be divided into teams and each team will be provided with a custom made personalized booklet.
This nice memento will feature not just the clues and map for the treasure hunt but also photos and stories about the bride and groom so that the booklet itself can become part of the memorabilia of the day.
So off you go to solve your clues – don't panic they are not quite Mensa level!
As well as clues, there are some unusual items to be found and some hilarious challenges like proposing to a stranger – photographic evidence needed!
Of course, it is your hen party so guests can also win points by stopping along the way for cocktails!
As well as a bottle of bubbly for the smartest team, the event is crowned with our tailor made 'Mr and Mrs' quiz. This always creates the best laugh for the bride to be and her buddies!
This is great fun and a good way to allow the groom to be part of the fun on the day.
A great ice breaker event where your guests are guaranteed to have a fabulous time!
When you book, all we need from you is some background info for the booklet and the quiz.
Then we take care of everything.
You just have a great time!
Cost – Package varies depending on numbers, please contact us and we'll discuss the option that best suits your needs.
Price includes:
Booking of venues
Bottle of bubbly for the winning team
Customisation of your own personalised bespoke event
Finger food can be arranged from €5 per person