OnYerBike! Experience Carlingford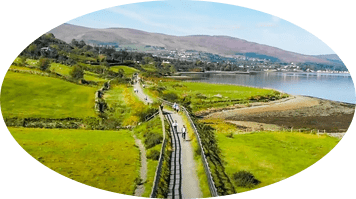 Enjoy some fine craic, fresh air and fabulous views on your Carlingford Lough Greenway cycle with OnYerBike !
Located at the start of the Greenway, it's just 7km of safe, flat cycling along the Carlingford Lough shoreline to Omeath where you can linger for a while and enjoy the local hospitality.
We will help make your Hen Party Cycle a memorable event, with a free eBike upgrade for the Hen and Chief Bridesmaid, suitably decorated for the occasion. Group discounts are available from Carlingford Hen & Stag.