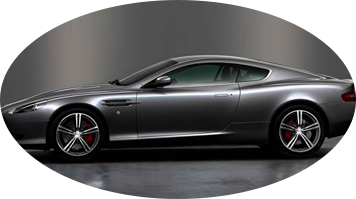 Car Hire Carlingford
This one is for the REAL Car Enthusiasts…With 540 brake horsepower at its disposal, the 6.0-litre V12 engine is capable of accelerating the Limited Edition model to 60 mph in 3.1 seconds, urging towards a 183 mph top speed. Matched to the sculptured lines of the hand-crafted body, the DB9 GT Bond Edition is its own testament to charismatic presence and the potential of phenomenal power.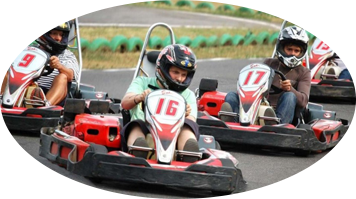 Go Karting Carlingford
Do you feel the need for speed or like to feel the wind in your hair? Which ever you prefer Go Karting is a very popular activity especially with groups! You will be competing with each other in order to win bragging rights! You will start off with a practice lap, then you will be going straight into the real competition! Beat all the others in the different heats in order to be crowned the champion!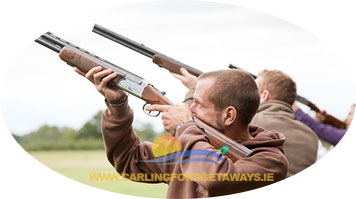 Clay Pigeon Shooting Carlingford
This is a perfect activity if your group isn't very sporty and is looking for something that is easier on the legs and body but still captures the competitive touch!
Start your Stag party with a bang and contact us for more information!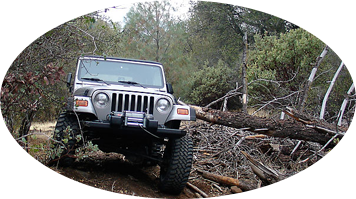 4x4 Driving Experience Carlingford
For the adrenaline junkies out there, off road driving could be just the activity for you. Whatever your level of driving ability, you are sure to get a rush out of this fast-paced extreme sport as you weave your way through the treacherous trails in a powerful all-terrain vehicle.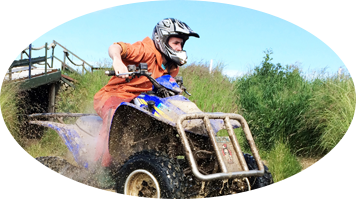 Quad Biking Carlingford
Your off-road driving experience starts here! Take a tour riding through our highly skilled, purpose built obstacle courses. The trails include an underground tunnel, overhead bridges, the river, muddy ditches, and a competitive speed course! These 4 wheeled all-terrain vehicles can tackle almost anything you need to get through. All levels of experience are
catered for and full safety tuition is provided. Waterproofs, helmets, boots and gloves are also provided.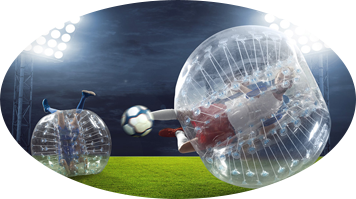 Bubble Soccer Carlingford
Try this new craze that has taken over Ireland by storm! Put an inflatable ball over your body and try your best to play soccer. Watch on in hilarity as the other team struggle to get up!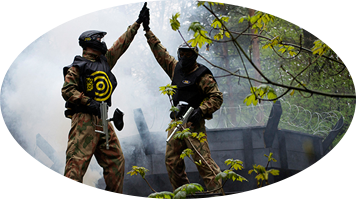 Paintballing Carlingford
A classic stag party activity, paintballing is a perfect activity for a group of lads to work up a thirst and get the party going. Team deathmatch, capture the flag, defend the base, free-for- all, or just team up for a Stag hunt. This is guaranteed to be a great fun activity, with plenty of war stories to tell for years to come.
Mystery Cocktail Tour Carlingford
Spend the afternoon visiting some of the finest venues, specially chosen by our team giving you a tour of the peninsula.
You will receive a cocktail & shot in each of 3 venues and the event will last approx. 3 hours.
This activity costs €35 per person & we can add food to this package for a small charge.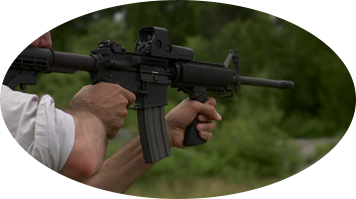 Rifle Shooting Carlingford
Have you the focus, a steady hand, and the hawk eyes needed? The all season Rifle range involves a target shoot, clay shoot and bell shooting challenge. We have targets to suit all experiences and ages of shooters. Full tuition is provided for this exhilarating sport. Look through your sight, concentrate, take aim and fire. You will be thrilled when you hit your first clay and sound your first bell!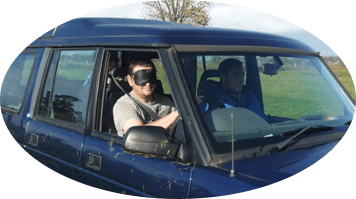 Blind Driving
With the 4×4 driving we also offer blind driving. This an activity that will send your heart racing leave you in suspense while at the same time being extremely safe. Get behind the wheel with a blind fold on and let your friends be the back-seat drivers and tell you what to do. Can you make it all around the track with the help of your friends or will your friends just drive you round the bend with their instructions?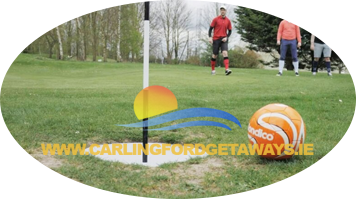 FootGolf Carlingford
Footgolf combines the two great sports of football and golf into an even better sport called Footgolf! Its one of the fastest growing sports worldwide and is possibly the best game you will ever play.  Players kick a ball from the 'tee' to the flag and have to get it into an over-sized flag hole. The person who takes the least kicks to do so wins!  The Footgolf course at SKYPARK is a playable 9 hole course with obstacles, trees, bushes and hills to slow your progress. Great fun for all the family and for all abilities.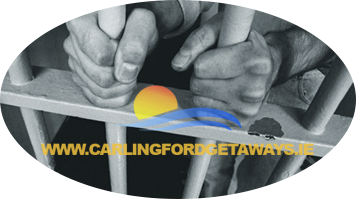 Escape Rooms Carlingford
One of your friends has been wrongfully imprisoned in the notorious carlingford prison, accused of stealing a bike outside Dans cafe, can you infiltrate the prison and help them break free? You have one hour before the warden comes back off his lunch break. Find his swipe card and escape or you will all be incarcerated with them.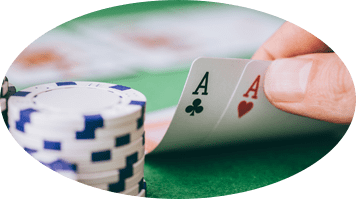 Poker Night
Why not have a lad's night in and take it easy on your first night in Carlingford we will provide a poker table and set, or you can come to the pub and have your own private area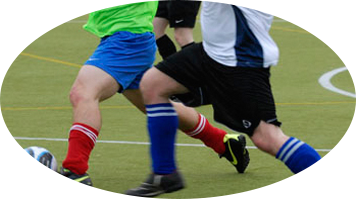 5-A-Side Football Carlingford
This is a great way to break the ice for groups that don't each other all that well! It will provide plenty of drama and rivalry to keep the competition going.
Divide into groups and may the best team win!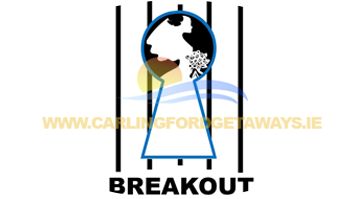 Breakout the Groom
A new and exciting team based game in the centre of Carlingford village, starting in the Escape HQ 5 star escape Rooms along with our alternative scavenger hunt and "Mr & Mrs" Quiz with a twist. A fun filled and hilarious couple of hours of team work guaranteed to be the highlight of your weekend away!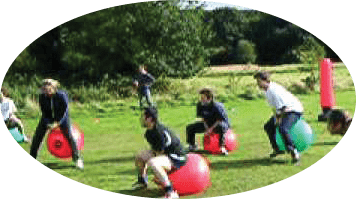 Space hopping football
Space Hopper Football uses Adult size space hoppers and guarantees a lot of laughing and a lot of bumping and hopping!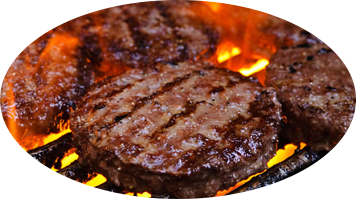 Medieval BBQ Carlingford
Nothing feels better then relaxing after a long day of activity then sitting out in the sun with a cold beer in one hand and the smell of charcoal in the air.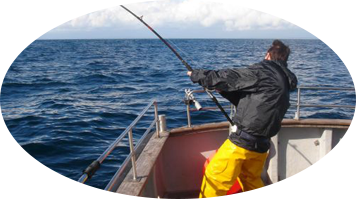 Carlingford Fishing
Wind down for a few hours with some shore or boat angling. There are plenty of spots along Carlingford's sea-line to relax and to catch a bite!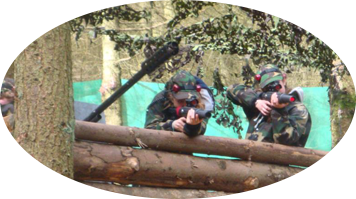 Laser Combat Carlingford
Enter the depths of Carlingfords Laser Combat Forest, your team will need to work together to defeat the enemy and defend 'til the end! Choose from a wide range of replica AK47's, M24's, M16's and Uzi Sub Machine Guns.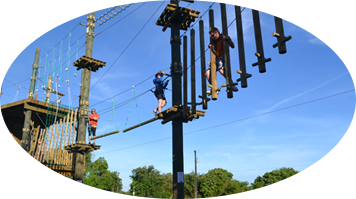 Sky Park - Ziplining Carlingford
Skypark is a Zip Line Adventure Park that guarantees a brilliant day out. Challenge yourself on zip lines, rock climbing towers, suspension bridges, Tarzan swings, tightropes, rope bridges, cargo nets, base jumps, high ropes and tree houses. View Carlingford in a way that you never did before!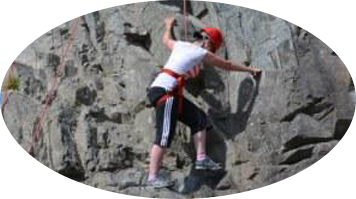 Rock Climbing Carlingford
Carlingford Adventure Centre offer you the opportunity to test your rockclimbing skills on a real rock face about 30ft high with with multiple climbs. A brilliant activity that will leave you with a great sense of achievement.
Zorbin' Carlingford
Zorbin' at Carlingford Adventure! Body Zorbs are shaped like a doughnut, each player places the ball over their head wearing two shoulder straps to the back and two toggles for the hands to the front.  It allows the player to walk, run, bump or roll. A great laugh that will leave you exhausted!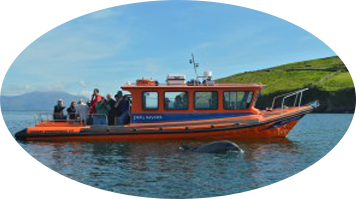 Boat Tour Carlingford
Fancy something more relaxing and scenic? Explore the Carlingford coast by boat and take in the breathtaking views. Make sure you take lots of photos because this is something that you will not want to forget!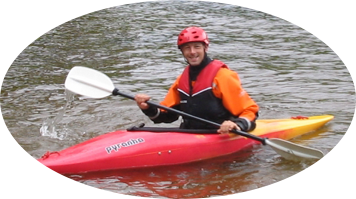 Kayaking Carlingford
Take in the scenery while on Carlingford Lough, where you can relax and breathe in the fresh air or you can team up and play fun games. The seals are known to make an appearance from time to time!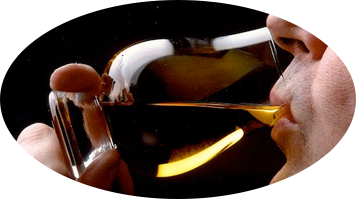 Cooley Whiskey Tour Carlingford
What better way to kick off a wild stag weekend than with a tour of the Cooley Whiskey distillery? Learn all about the distillation process and the history of the drink itself.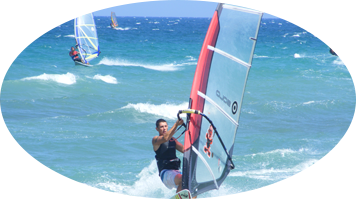 Wind Surfing Carlingford
The rush of adrenalin as you feel your board start to take off across the water, your body comfortably balanced against the power of the rig, the sun on your back, the breeze in your face, is an experience hard to match, and up until recently was the privilege of the few who had endured the pain of the steep curve of learning to windsurf. Perfect for the exciting adrenalin rush Stag party!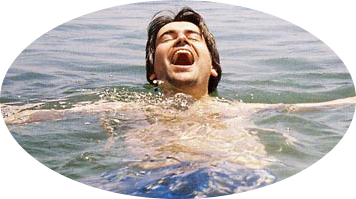 Swimming Carlingford
Carlingford is a great place for some good refreshing swimming to wake you up and recharge the batteries after a night on the town. With many great swimming locations along the coast, this is always a good way to start off the day.
Air Soft Carlingford
Do you like playing games such as Call Of Duty and Counterstrike? If so, then this is perfect for you! Airsoft is similar to Paintball however it doesn't hurt as much! Take in the scenery of Carlingford as you battle it out in the field!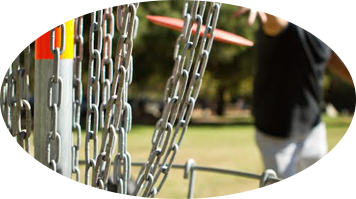 Frisbee Disc Golf Carlingford
Frisbee Disc Golf is the new sport that is taking the world by storm! This 9 hole course will test your skills much more than throwing to your friends. With obstacles such as trees, ponds and corners to aim, doge and spin your way around, everyone has a chance of being the winner!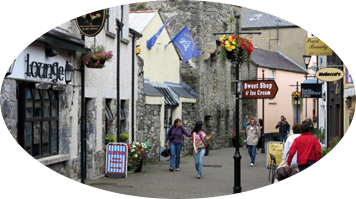 Walking Tour Carlingford
We offer Guided walking tours of the historic village of Carlingford in the beautiful Cooley Peninsula.
Meander the narrow streets of Medieval Carlingford while our expert guide recounts it's long and colourful history from Viking to modern times. The guided tour is an easy walk to numerous Normans ruins including King John's Castle (1210), the 15th century Mint and the Dominican Friary (1305).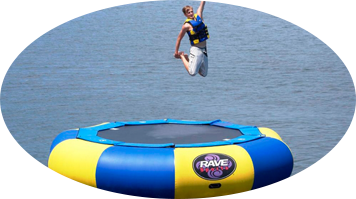 Water Trampoline Carlingford
The trampolines are hugely successful and became one of the most requested activities in Carlingford.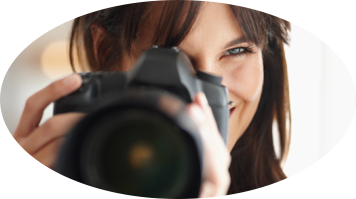 SHADOW PHOTOGRAPHER Carlingford
For those of you that want to capture every moment of your Stag Party (or just the censored ones!!!) We can arrange a Shadow Photographer to do this! The photographer will operate in such a way that you wont even know he is there, allowing you and your party behave in a natural way without the glare of the camera!
[ps2id id='stagactiv' target="/]
Accommodation x 2 Nights
Finger Food in Medieval Castle!
Reserved area in Disco Bar
Round of Shots
FREE Match Bet Available!

The Mourne Stag Package

€75 pp*

Accommodation x 2 Nights
1 Banquet Style BBQ in Medieval Castle Eat til You Are Full!
Reserved area in Disco Bar
Round of Shots
FREE Match Bet Available!

NEW

The ROYALE Treatment

€99 pp*

Accommodation x 2 Nights
1 Banquet Style BBQ in Medieval Castle Eat til You Are Full!
Reserved area in Disco Bar
1 Hour Chauffeur-Driven in our Aston Martin DB9
Photos with our Bond Girls
Round of Shots
FREE Match Bet Available!

The Carlingford Stag Package

€125 pp*

Accommodation x 2 Nights
Paintballing
1 Banquet Style BBQ in Medieval Castle Eat til You Are Full!
Reserved area in Disco Bar
Round of Shots
FREE Match Bet Available!
The Cooley Bull Bumper Bundle

€150 pp*

Accommodation x 2 Nights
4 Wheel Drive Experience
1 Banquet Style BBQ in Medieval Castle Eat til You Are Full!
Reserved area in Disco Bar
Round of Shots
Breakfast
FREE Match Bet Available!

Custom Built Package

Price's Based on Order

Choose Your Own Accommodation
Choose Your Own Activities
Choose Your Own Food & Drink Deals
Contact Us For More Info

The Deluxe Stag Package

€160 pp*

Accommodation x 2 Nights
1 Activity (Ziptopia or Skypark)
1 Banquet Style BBQ in Medieval Castle and 1 Finger Food in Local Pub
Reserved area in Disco Bar
2 Rounds of Shots
Round of Drinks in Carlingfords No. 1 Stag & Hen pub.
Breakfast
Kissogram
FREE Match Bet Available!